AAUW-WA is a charitable, non-profit organization in Washington State which works to change the climate for women and girls.  We accomplish this through education, research, advocacy and philanthropy.
THE WHATCOM/BELLINGHAM BRANCH WOULD LOVE TO TALK TO YOU. CONTACT US AT    whatcommembership@gmail.com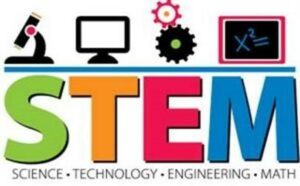 READ OUR OCTOBER NEWSLETTER
November 4 event doors open 10 am; Downstairs Room at the Bellingham Library
Bellingham Queer Collective; Supporting the LGBTQ+ and BIPOC Communities in Bellingham and Beyond program by Michelle Harmeier
Michelle will tell the story of how this new nonprofit organization began in September of 2022, how the group grew and evolved over the past year, why these communities need targeted support, what this organization hopes to achieve in the future, and how people can become involved in participating with and/or supporting this community.

We are now on   meetup

No current event planned

Contact Membership Co-chair Sandy
Hays for more information:
sanhaydaisy@gmail.com

OR CONTACT US AT

whatcommembership@gmail.com

Branch Board Meeting – October 28 , 2023 zoom 9am
******************************************
WELCOME TO AAUW!  We are an organization that started back in 1918, with a passion to make Women's Equity a Reality!
We promote events and scholarships for women and girls, and hope you'll join us! We offer free programs to help women negotiate fair pay! Please spread the word!
Even non-members can participate in current women's issues by weighing in with our 2 minute activist program. Go to our national website AAUW.org.
Our meetings are on the 2nd Saturday of the month, from 10 to noon.  Our programs are always interesting, and we also have fun breakouts to spend some social time!
We'd love to have you visit! Send an email to request a zoom link for our next meeting at aauwbellinghambranch@gmail.com.
BLACK LIVES MATTER

On behalf of our 170,000 members and supporters, AAUW commits to fighting for justice, long-term and lasting change, and we stand in solidarity against racism. We also acknowledge that as an organization we have our own work to do.

Written by former AAUW CEO Kimberley Churches
****************************
If you are interested in joining, contact us at aauw.bellinghambranch@gmail.com
whatcommembership@gmail.com